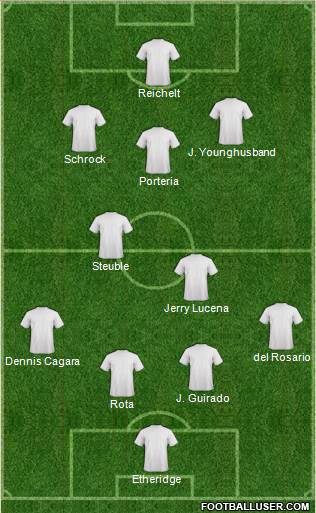 This is a 4-2-3-1 formation, taking into consideration the absence of Phil Younghusband and Rob Gier.
-----
Reichelt as the lone striker, with Porteria in the hole.
Schrocky and JYH to play narrow, allowing Cagara or Anton to join the fray.
Lucena to play deeper when fullbacks join the attack.